Professor Michele G. Shedlin came here for the invitation of Dean Prof. Dr. Nagy Katalin, the chairman of Fulbright Alumni.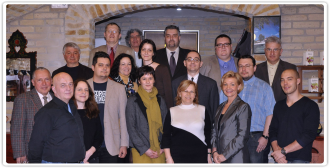 She had already been in Hungary before January 2013 – she first visited our country and thus the Faculty of Dentistry in 2012.
During her stay she granted over ninety books to the Faculty of Dentistry and also gave rare volumes to the Hungarian Academy of Sciences, volumes inherited from her grandparents who went from Hungary to live in the United States.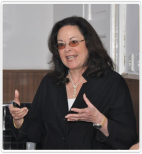 Between January and May 2013 she gave lectures to our foreign students entitled Suffering and Comfort in Narrative Medicine. She gave lectures at the Faculty of the Medicine, the Faculty of Pharmacy, the Faculty of Health Sciences and Social Studies as well and still actively cooperates with our faculty in numerous fields.

Therefore, we only say goodbye to her till her next visit.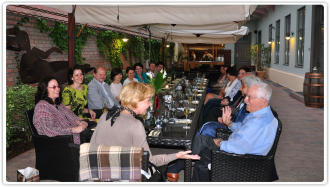 Click on image to see more photos